Welcome to The Bear Paw Gallery!
Please browse through our site using the green navigation buttons above.
Professional Hand
Guided Machine Quilting
Edge- to- edge, stippling,
stitch- in- the- ditch,
basting, block designs, &
bindings are all available.
Custom Quilts
made upon Request;
Quilts for Sale
Need an attractive way to display your quilts?
We have a solution for you! Custom Quilt Hangers are made to order just the right size for your quilt. Choose the type of wood to match your decor. These hangers don't harm the quilt in any way. They can also be used to display tapestries or throws. Priced according to size & choice of wood.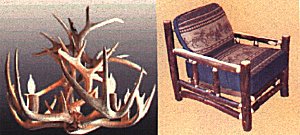 Joe's Adirondack Rustic Furniture
Adirondack Rustic Furniture Now Available in New Hampshire
If you don't see what you are looking for special orders are welcome.



If you are interested in purchasing any of these items, call us at 603 875-2781